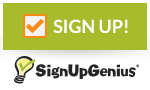 Click Sign Up Genius to sign up for a
scheduled volunteer time.

The Heights Interfaith Ministries (HIM) Food Pantry is 100% volunteer driven. We have no paid employees — our volunteers do the work of helping the hungry in our community and each one brings his or her own gifts to the Pantry. Volunteers are vital to continuing and growing the vision of the HIM Food Pantry.
We welcome all ages, and serving with us is a wonderful way for youth to earn community service hours for school, Girl Scouts, Boy Scouts, and other requirements. THE YOUTH ARE THE FUTURE OF THE PANTRY!
When can you volunteer?
Volunteers, age 16 and up, are needed during our regularly scheduled service times:

Thursdays 3:30 PM – 6:15 PM

Saturdays 9 AM – Noon

Volunteers are also needed throughout the week to sort, prep and pack items for distribution. These shifts are typically two hours and occur morning, afternoon and early evening. Check our Sign-Up Genius for the latest schedule.
Volunteers of all ages can also assist with other duties throughout the week or schedule special service activities:

Hold a food drive, then bring the collected food and stock our shelves. Stocking our shelves can be done on most week days or Saturday afternoons. Check here for a list of especially needed items.
We receive deliveries throughout the week and extra hands are needed to sort and store appropriately.
We pre-bag food to distribute during our regular service times. Helpers are needed to assist with this process.
Volunteers can pick up donations throughout the week and month at various retailers and restaurants.
Deliver frozen boxed meals to homebound seniors.
Plan a work day inside the Pantry – make minor repairs and handle routine maintenance.
Build shelving inside our shed. We provide materials. Or find another special project that's right for your skills and talents.
Assist during a 5th Saturday Food Fair – we receive and distribute fresh produce and other items from a Houston Food Bank truck. These are held on most 5th Saturdays throughout the year.

Click here to find a complete list of volunteer opportunities and sign up.
  Got other ideas? Contact the Food Pantry to set up your volunteer event!

♥ We love our volunteers! ♥